We particularly recommend this Tour which allows you to discover the Vermilion Coast by combining Ballad, Culture and Beach.
Duration: between 1/2 day and 1 day (it depends if you walk up to the tower or not and if you visit the maillol museum)
1- The Madeloc Tower
You leave the hotel towards Collioure, 2km 1st roundabout, turn right following "Notre-Dame de Consolation" / "Tour Madeloc".
25 minutes later, you arrive at the foot of the tower (650 meters above sea level )and enjoy a magnificent 180° view  on the Vermilion Coast. Warning : several hikes exist to join the Tour. Here it is not strictly speaking a hike, you stop at the foot of the tower and then walk on a steep paved road closed to cars. After 30 minutes of effort (we suggest you to have good shoes), you will enjoy a breathtaking 360 ° view.
Favour the beginning or end of the day for brightness and temperature.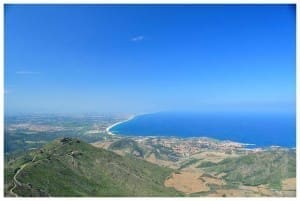 2- The Maillol Museum
You return to your car and go down to Banyuls through the vineyards. Shortly after the entrance of Banyuls, you will find a roundabout, a supermarket and a sign that indicates"Musée Maillol"(French sculptor of the twentieth). It's a charming small museum.
3- The Bay of Paulilles
You take your car, cross banyuls and take the road of the Vermilion Coast towards Collioure. Between Banyuls and Port-Vendres, stop at Paulilles for a well deserved swim followed by lunch on the beach at Le Sole Mio.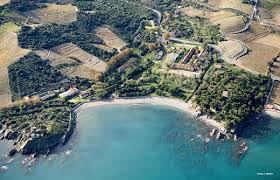 4-  After the Vermilion coast, the outdoor Jacuzzi…
Return slowly to the hotel, deckchairs, pool and outdoor jacuzzi await you…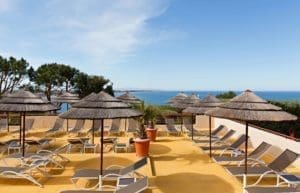 Other Tours
We invite you to discover our other tours in the area on this blog 
Official website : www.hotel-lesmouettes.com
Blog : blog.hotel-lesmouettes.com