From 14 to 18 August 2021, do not miss the Saint Vincent Festival in Collioure.
On the morning of August 16, 1701, the relics of the patron saint of Collioure were transported in the chapel of Saint Vincent ïlot where according to legend the saint was martyred. Since then, every year Collioure fishermen honom him with a seagoing procession. Then, the relics back to port to the cheers of the people clustered on the shore, the windows and on the roofs of houses.
This is the starting of four days of celebrations: water-based games, concerts and bands, dances, traditional Catalan sardane dances, street art and the grandiose fireworks display over the Bay of Collioure on the evening of 16 August.
These festivities are celebrated in many countries, especially in Scandinavia, Spain, Belgium and Canada.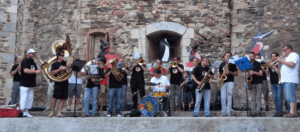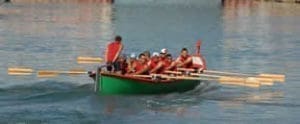 Program of the Feasts of Saint Vincent
The 2021 festival begins August 14 at 18:30.
You can find the full program of the 2021 edition on the website of the Collioure Tourism Office
Collioure
Collioure is a charming village of 3000 inhabitants (the "Colliourencs") appreciated for its geographical location, its climate, its heritage. The light in this village attracted many artists (Matisse, Picasso, Derain…).
We invite you to discover our article dedicated to Collioure
We suggest that you visit the royal castle, the Church "Notre-Dame des Anges" and the "Fort Saint-Elme".
Feast of Saint John
Another festivity is particularly celebrated in Collioure and throughout Catalonia. This is the feast of Saint John that takes place every year on June 23rd. We invite you to discover our article dedicated to this celebration.
Every year, on the 22nd of June, the villages of Catalonia carry a small fagot of branches at the cross of the Pic du Canigou. Three mountaineers also carry the "flame of the Canigou" from the Castillet (famous monument of Perpignan). This flame is then taken down and distributed in each Catalan village. On 23 June around 10 pm, all the villages lit a pyre with this flame.
Posters of the last editions of the Feasts of Saint Vincent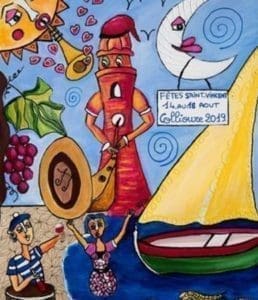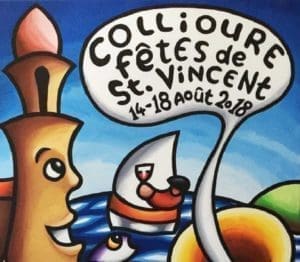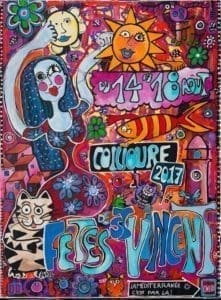 Site officiel : www.hotel-lesmouettes.com
Blog : blog.hotel-lesmouettes.com