The Hotel is located at the foot of the Massif des Alberes which gives you plenty of opportunities for walks and hiking.
Walks
We recommend 3 walks near the hotel :
1- The "Allée des Pins" in Argelès sur Mer
This pleasant walk along the sea will allow you discover the animation of Argelès -Plage, resort particularly busy in July / August. You can start the walk at Port Argelès where you should be able to park quite easily.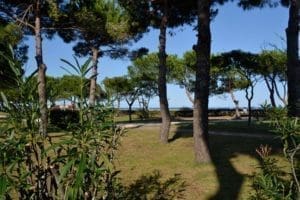 2- The coastal path from Argelès to Collioure
This old customs trail is more demanding. You will discover many coves and it will take you about 45 minutes to join Collioure from the hotel.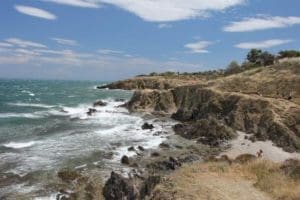 To reach it, take right out of the hotel and walk along the road situated below the hotel for 200 m. Be careful because the road is very busy / dangerous. Slightly after the "Grand Hotel du Golfe", go under the railway line and join the trail. Arriving in Collioure , you will need to turn around the Fort Miradou (a military training camp) to reach the charming neighborhood of Mouré . You could come back at the hotel by foot, taxi (07 62 12 68 68 ) or bus (even if it's a 10 minute walk from the closest stop). If you enjoyed this ride, do not hesitate to extend the fun exploring the other sections of this coastal path : from Collioure to Port-Vendres and / or from Port-Vendres to Banyuls .
3- The Madeloc Tower
You leave the hotel towards Collioure. At 2km (1st roundabout) , turn right following the signs " Notre-Dame de Consolation" / Tour Madeloc ." After 25 minutes of car you arrive at the foot of the tower (650 meters above sea level) and already enjoy a magnificent 180° view on the Vermilion Coast. A fence marks the beginning of a steep paved road closed to cars. After 30 minutes of effort, then you will enjoy a breathtaking 360 ° view . We recommend you to do this walk at the beginning or at the end of the day (best time for temperatures and colors).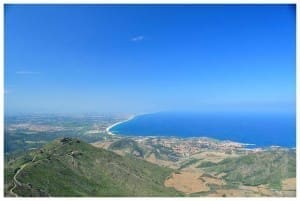 Hiking
We recommend 3 departures close to the hotel :
1- Valmy Castle / Massane Tower / Valmy Castle
4h40 – 780 m difference in elevation.
A detailed description of this hike is available at the reception.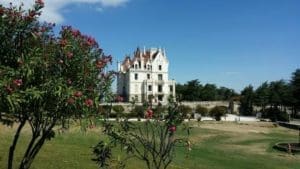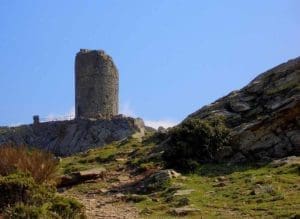 2- Banyuls/ Madeloc Tower / Banyuls
3h30 return – 650 m difference in elevation.
A detailed description of this hike is available at the reception.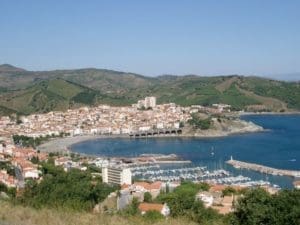 3- Banyuls / Col du Rumpissa / Cerbère
4h30  – 700 m difference in elevation – return Cerbère/Banyuls.
A detailed description of this hike is available at the reception.
To discover other hiking opportunities, 3 specialized guides & 1 detailed map are available at the reception (they are also on sale at the public price if you wish). We also invite you to visit two specialized websites . – The site of the General Council – the site of the tourist agency in the Pyrenees Orientales.
We wish you very good walks and hikes.
Official website : www.hotel-lesmouettes.com
Blog : blog.hotel-lesmouettes.com