If the hotel does not have a restaurant, we offer snacking every day from 8 am to 10:30 pm.
Charcuterie and cheese boards
salads
Sandwiches
Hot dishes in jars (starters, main courses and desserts)
Snacking menu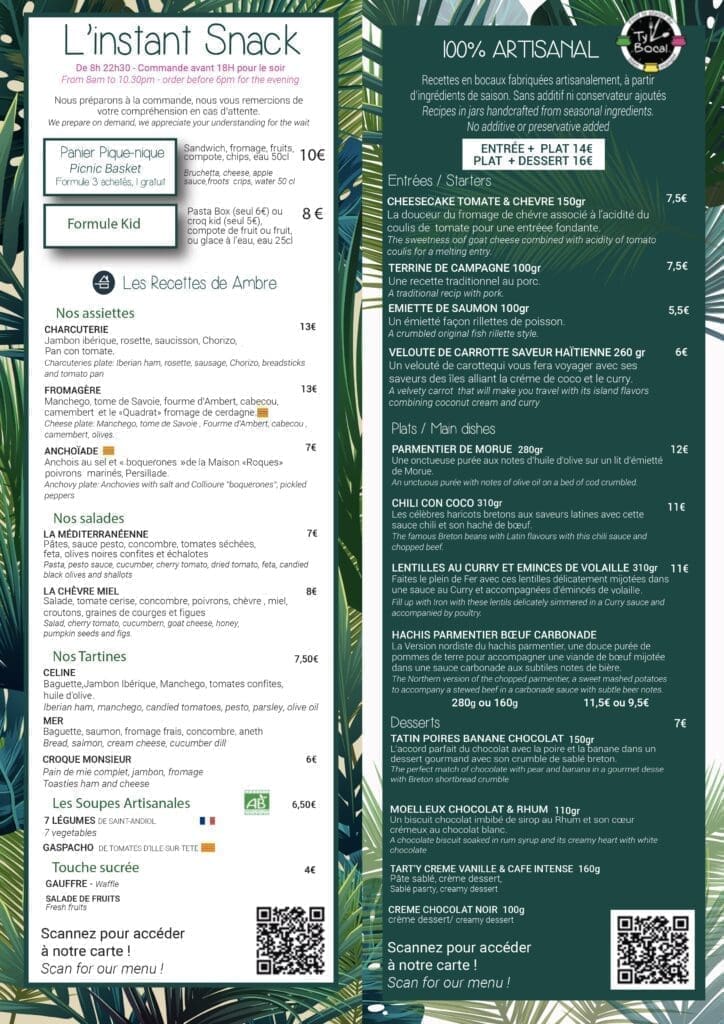 Restaurants
We have a great selection of restaurants near the hotel.
We invite you to click on the links below to discover our selection of restaurants.
Official website : www.hotel-lesmouettes.com
Blog : blog.hotel-lesmouettes.com