History
This modern music festival was created in 2007. Year after year, it has grown to accommodate some 30 artists and nearly 40,000 spectators. Due to the Covid-19 epidemic, the 2020 & 2021 edition were cancelled.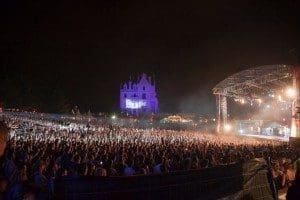 Place
Something new in 2022 since the festival is moving to Céret at the Château d'Aubiry. This eclectic neo-baroque style castle, built between 1893 and 1904, was commissioned by industrialist Pierre Bardou-Job from Danish architect Viggo Dorph-Petersen.
In reality, Pierre Bardou wanted to offer a castle to each of his 3 children. There will therefore be Aubiry Castle in Céret for his son Justin, Ducup Park Castle for his daughter Camille and Valmy Castle for his daughter Jean. Until 2019, the festival was held in the park of the Château de Valmy. This park, which offers one of the most beautiful views on the coast, has been managed by the city of Argelès since 1987.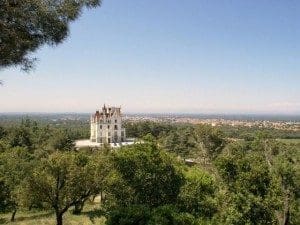 Regardless of the festival, we invite you to visit this place to enjoy this quiet park (except during the festival of course…), test and/or buy wines (we particularly recommend "Les Roses Blanches de Valmy") or have lunch / dinner at "La Table de Valmy" in this very pleasant environment (see also our article about Argelès restaurants).
2021 Programme
Below are the artists who are announced for this 2021 edition.
Thursday July 7: Black Eyed Peas, Cali, Clara Luciani, Juliette Armanet, Dropkick Murphys, Gambeat, Meute, PNL, Simple Minds, Xavier Mateú, Ofenbach

Friday July 8: Orelsan, Feder, Jordi Delacroix, Martin Garrix, Rilès, M, Sean Paul, Supa Moon, Tones AND I, Vladimir Cauchemar 

Saturday July 9: Angèle, Vianney, Dubfire, Kungs, Julian Prince, NTO, Oboy, Omah Lay, Lunar disco, SCH

Sunday July 10: Muse, DJ Eyox, DJ Snake, Hoshi, KAS:ST, Laylow, Malaa, Suzanne, THE FAIM
Nota Bene : the artists running order is generally not communicated by the festival until the last minute.
Practical information – les déferlantes festival
Tickets
To attend the "Les Deferlantes" Festival, you have the choice between a day pass, a 2-day pass, a 3-day pass and a 4-day-pass
Distance
It will take you about 30 minutes to get to Aubiry Castle, located 25 km from the hotel. The castle is located a little before the village of Céret.
Other information
You will find additional information on the official website of the "Les Déferlantes" Festival
Official website : www.hotel-lesmouettes.com
Blog : blog.hotel-lesmouettes.com